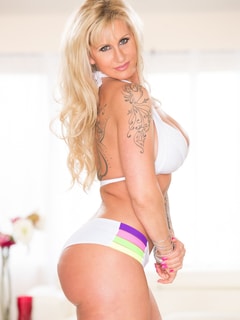 Santa Ana, CA, United States
Height:
170 cm - 5 feet and 7 inches
Official Site:
https://www.instagram.com/ryanconnerofficial/ https://twitter.com/ryanconner69
Ryan Conner is an American pornstar. She was born and raised in Santa Ana. When she was 9 years old her family moved to Idaho. Ryan got married at age eighteen and lost her virginity then. Before entering the adult industry she worked as a stripper. Miss Conner started her career in the adult industry in 1999 at the age of 28. She took a break in 2006 and made an eventual comeback in 2015.