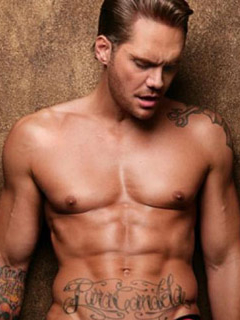 Barcelona, Cataluña, Spain
Official Site:
https://twitter.com/NACHOVIDALPORN
Nacho Vidal known as Ignacio Jordà González is a Spanish porn actor, director, producer, writer, and camera operator. He was born in Mataró, Province of Barcelona in Catalonia and at young age moved to Valencia. Nacho quit school at the age of 14 and start working to help his family. He entered the adult industry in 1998. According to data for 2015, Nacho Vidal starred in 525 porn movies, and directed 159, among which there are gay porn and shemale-porn. Vidal is heterosexual, but he directed several gay porn films as a gift to most of his fans who are gay.